Most Montessori schools in the U.S. operate as expensive, private institutions.  May Sands Montessori School does not charge tuition, instead relying on State funding, grants, and donations to operate our programs.  There are many unique costs associated with creating a Montessori environment, some of which include: special Montessori materials, curriculum training for teachers, two adults in each classroom for more personalized learning, and experiential enrichment programming. 
Upcoming Fundraisers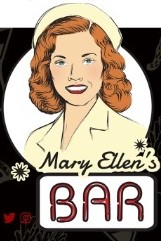 Thursday, October 26, 2023 – 6-9pm
Famous Charity Races at Mary Ellen's benefitting May Sands Montessori
Good VIBES only!
Come on out for a wild fun evening of adult oriented races at Mary Ellen's Bar.
$20 Cover
Proceeds benefit May Sands Montessori School
All of our scheduled events are posted on our school's online calendar HERE.
If you're not able to attend our upcoming events, please promote them on social media and amongst your network of friends, family, and neighbors.  
Ongoing Fundraisers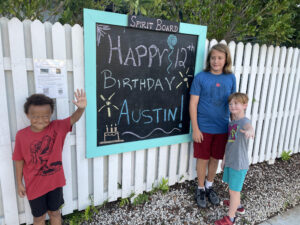 Spirit Board
Celebrate a birthday or announce an upcoming event on our Spirit Board, located on the front fence. For $20, you can book your date and decorate the board with chalk or chalk markers (we have chalk available to use). For $25, an artistic student or staff member will decorate the board for you. Book your date by clicking here.
Annual Fund Campaign
Our public charter school provides tuition-free Montessori education to students from Pre-Kindergarten through 8th Grade.   All proceeds directly support education programming to maintain the highest standards of Montessori education while providing tuition-free programming for all children from Pre-Kindergarten through 8th grade.  Donate to our Annual Fund Campaign 
Each year, there is a financial gap between what the Florida Public School system funds and the unique costs of running a tuition-free, Montessori school of choice.  This year's gap is $126,000 and thanks to our Fundraising Committee's campaign development, we have raised $72,373 to date.   
May Sands Montessori is not just a school; it truly is a community, comprised of students, families, and school personnel, working together.  Our school's fundraising campaigns require input, enthusiasm, and participation from our entire school community to be successful. 
There are so many different ways that you can support our school's fundraising efforts… you can participate in an event, become an event sponsor, donate items for events, donate supplies for events, or give a monetary donation!
 We are 57% toward our annual fundraising goal and we need your support.